Beethoven in Mechelen
Did you know about the LUNALIA beer?
Especially for LUNALIA, Beethoven on the moon, a delicious LUNALIA beer was brewed this year. In honor of Ludwig van Beethoven, packages of Vossen with de Meynen beers were donated by BrewingFox and ARCO Information. Beethoven thanks you!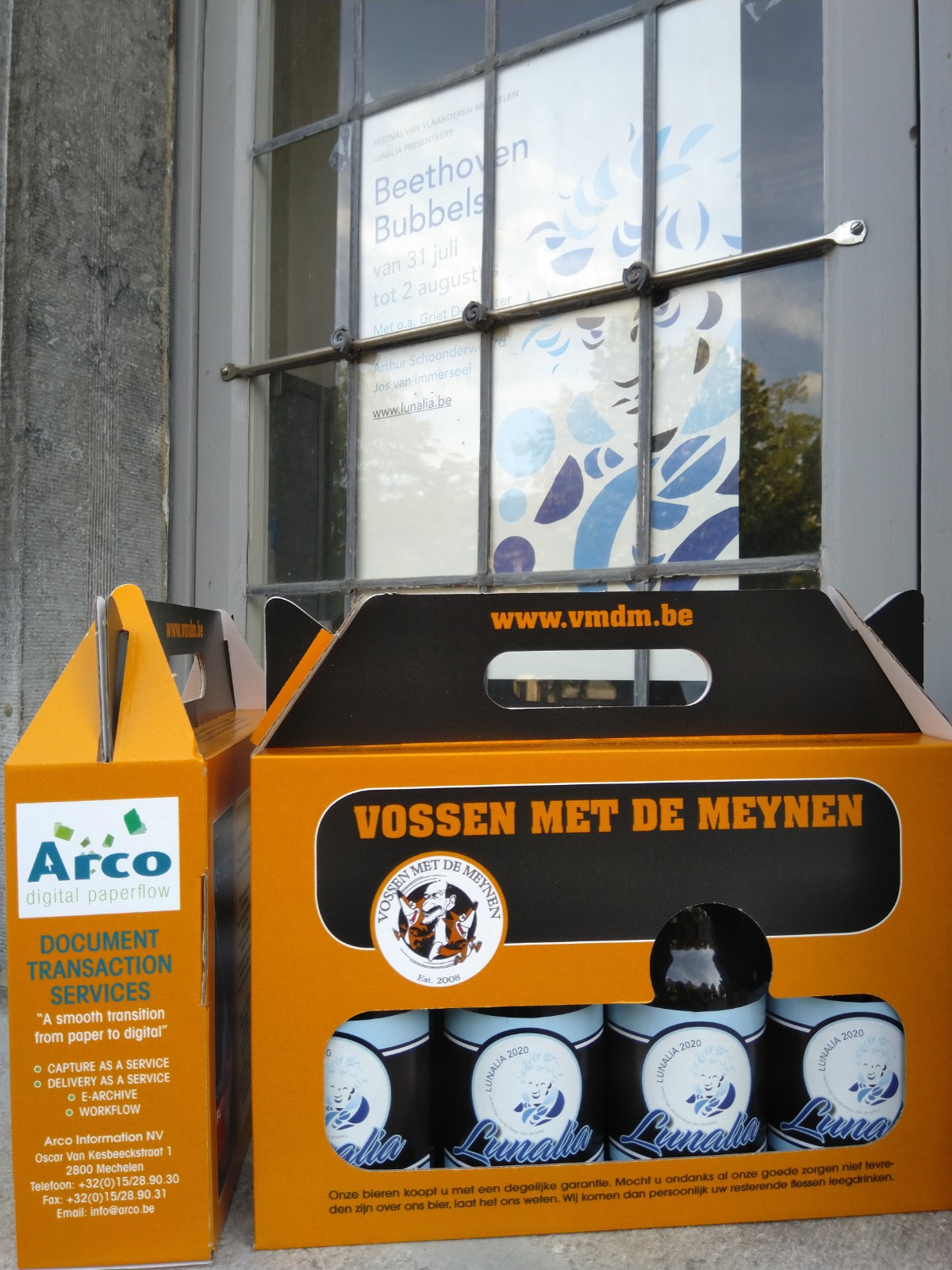 BEETHOVEN BREAD BAGS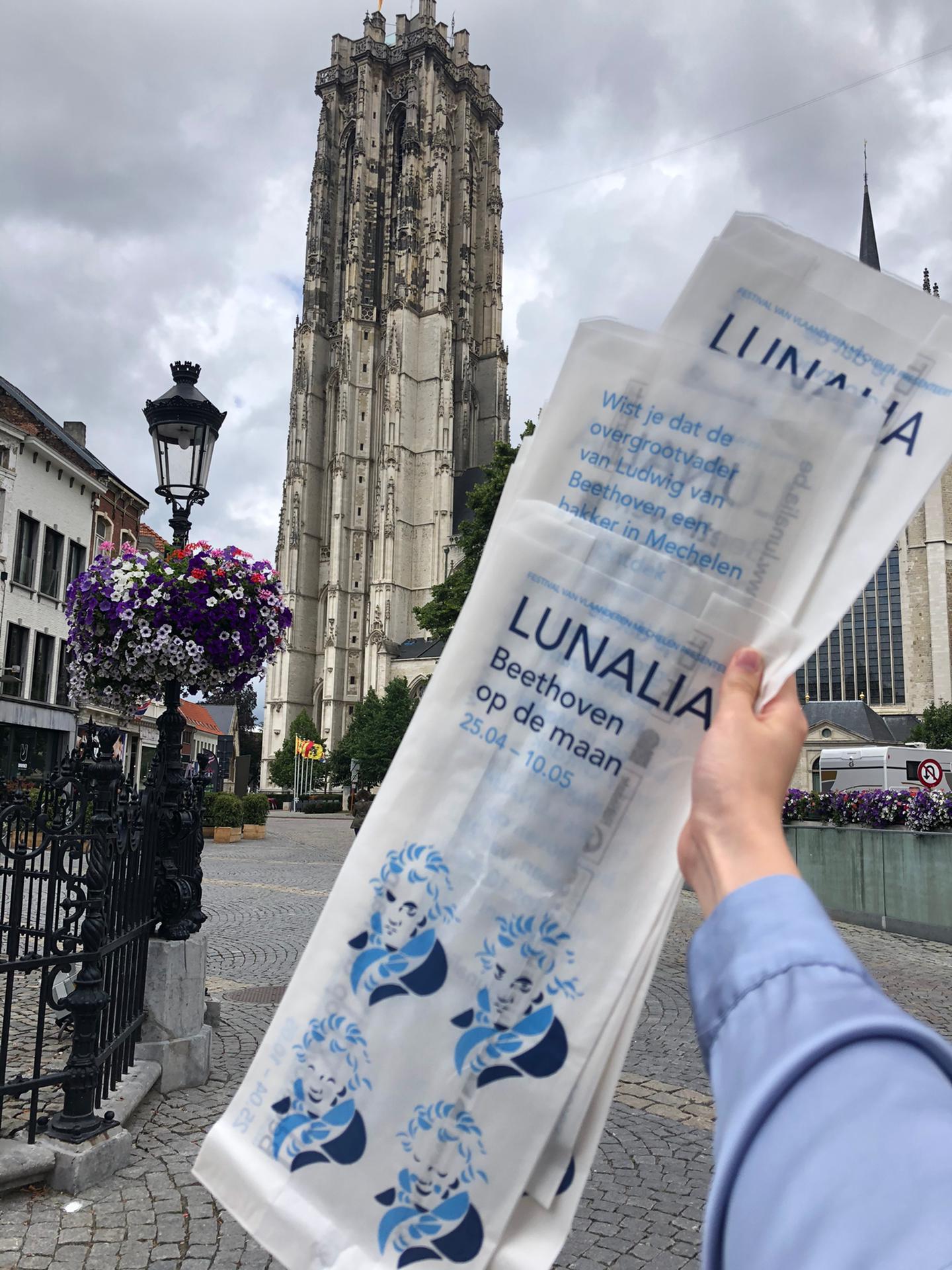 Did you know that Ludwig van Beethoven's great-grandfather was a baker in Mechelen? These weeks, the Mechelen bakers are distributing 20,000 bread bags on which this fact is printed. It was intended as an action for Lunalia 2020, Beethoven on the Moon from April 25 to May 10. But now we are happy to realize a plan B: Beethoven Bubbels from July 31 to August 2 in Mechelen.
You can find the Beethoven bread bags at the Mechelen bakers below:
Danielle & Nancy – Rijmenamseweg, Zelal – Leuvensesteenweg 71, Carl – Rijmenamseweg 177, Opsinjoor – Grote Nieuwedijkstraat 89, Sima – Nekkerspoelstraat, Charif – Grote Nieuwedijkstraat 39, Anouar – Arendonckstraat 68, t Hoekske – Adegemstraat, 2800 – Sint-Katelijnestraat, Spar – Sint-Katelijnestraat, Brood en banket – Hoogstraat 43, Badr – Hoogstraat, Anouar – Hoogstraat 31, t Winkeltje – Hoogstraat, Mark Deckers – Frans Reyniersstraat 40, Molenberg – Antwerpsesteenweg, François – Liersesteenweg, Badr – Oude Liersebaan 63, Atlas – Liersesteenweg 179, GB Express – Keizerstraat 14